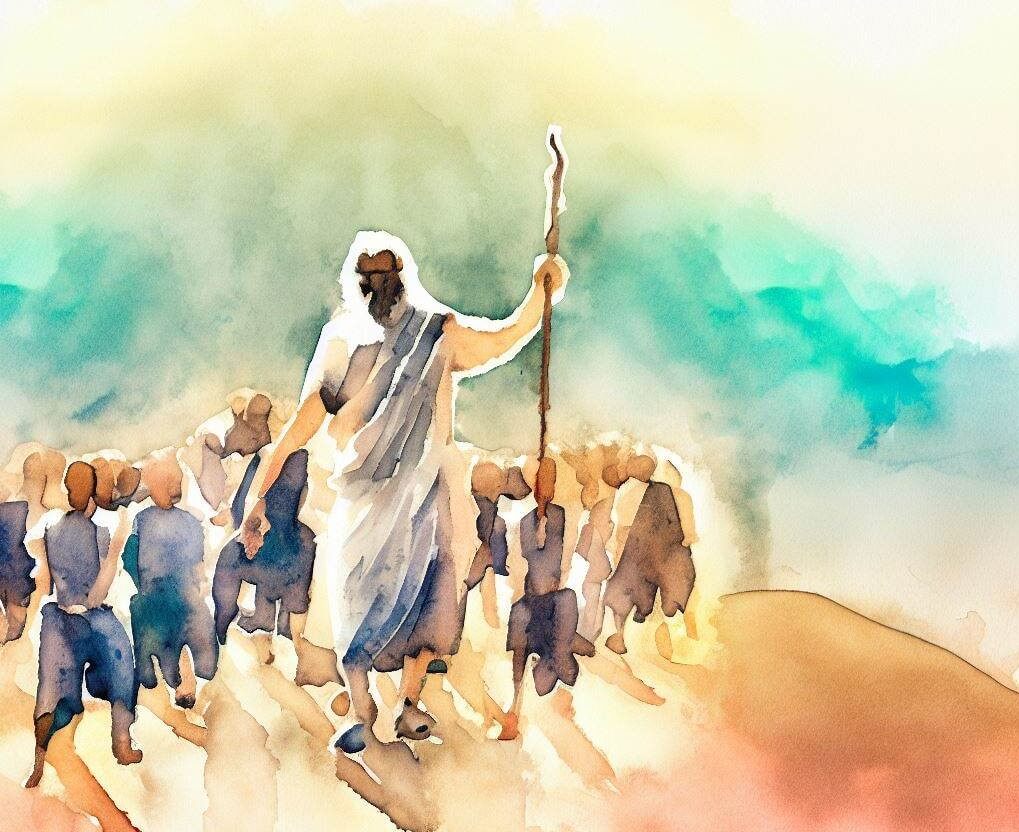 "Remember... the strong hand and the outstretched arm with which the Eternal your God brought you out [of Egypt]." (Deut. 7:18-19)
We are familiar with this phrase from the Haggadah, read every year on Passover. But what exactly do the "strong hand" and "outstretched arm" refer to?
Strong Hand — Dramatic Transformation
If the objective of the Exodus had been only to liberate the Israelites and raise them to the level of other free nations of the world, then no special Divine intervention would have been necessary. By the usual laws of nature and history, the Jewish people would have gradually progressed to a level of culture and morality prevalent among nations.
However, God wanted the newly freed slaves to swiftly attain a high moral and spiritual plane. In order to prepare them for their unique destiny, they required God's "strong hand." This metaphor implies a forceful intervention that neutralized the natural forces of the universe. God's 'strong hand' dramatically raised the Jewish people from the depths of defilement and degradation in Egypt to the spiritual heights of Sinai.
We commemorate this sudden elevation of the people, the 'strong hand,' by eating the rapidly-baked matzah. This rationale for eating matzah is stated explicitly in the Haggadah:
"Because there was not time for the dough of our fathers to leaven before the King of all kings, the Holy One, revealed Himself to them and redeemed them."
Outstretched Arm — Toward the Future
The "outstretched arm," on the other hand, implies an unrealized potential, a work in progress. The Hebrew word for "arm" is zero'a, from the root zera (seed), indicating future growth. Even today, the ultimate goal of the Exodus has still not been fully achieved. The process of perfecting and redeeming the Jewish people is one of gradual progression.
If matzah commemorates the sudden redemptive quality of God's "strong hand," which Passover mitzvah symbolizes the "outstretched arm"? That would be the maror, the bitter herbs. The maror reminds us of the bitterness of slavery. The very fact that we felt this bitterness is an indication that servitude contradicts our true essence. By virtue of our inner nature, we will slowly but surely realize our true potential.
While the "strong hand" gave the initial push, it is through the "outstretched arm" that we steadily advance toward our final goal. This gradual progress is accomplished through the mitzvot, which refine and elevate us. It is for this reason that all mitzvot are fundamentally connected to the redemption from Egypt.
(Silver from the Land of Israel, pp. 154-155. Adapted from Olat Re'iyah vol. II, pp. 279-283.)